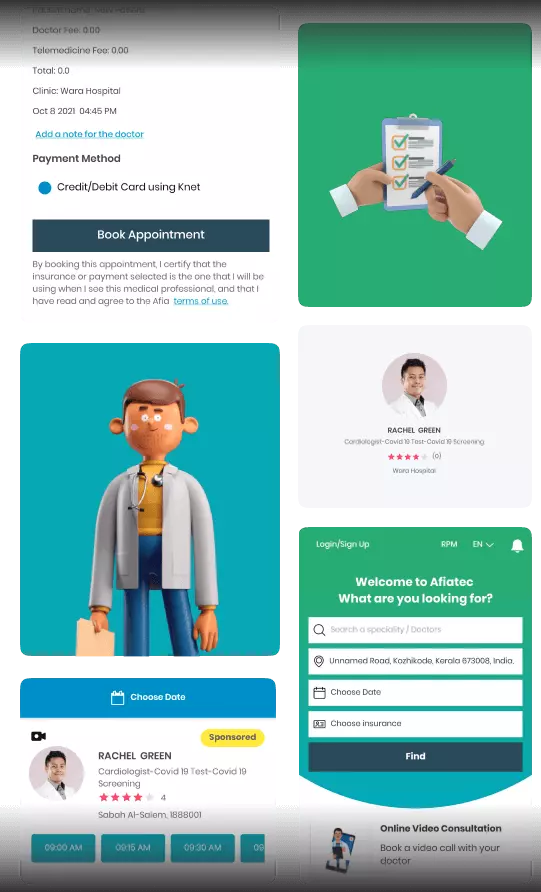 Doctor appointment app
development company
Doctor appointment apps are the future of modern medicine. It empowers doctors, patients and healthcare enterprises to capitalize on a simple but powerful technological device i.e the smartphone. On-demand doctor booking apps can help the patients connect to doctors instantly, share reports and get prescriptions from home. Our mobile app development team with an industry-wide experience of more than a decade is well-equipped for this task. Our budget-friendly and easy-to-launch solutions ensure that your app provides the right experience at the right time. It brings together all stakeholders - doctors, patients and other health technicians - into a single platform.
Being a top doctor appointment app development company, we create apps that are simple and usable. Our on-demand doctor app is easily customizable to expand on the basic features like booking slots, report sharing, etc. The new elements of telemedicine like video-consulting, quick movement of reports, smart notifications, etc will make your app more appealing to every user. Packing all these features and much more, the doctor scheduling app we craft for you is going to be the most searched app in the Google Playstore and Apple App Store.
Top features of our on-demand doctor scheduling app
Our on-demand doctor apps are designed and developed through extensive study of use-cases and research. It is the perfect solution for your situation.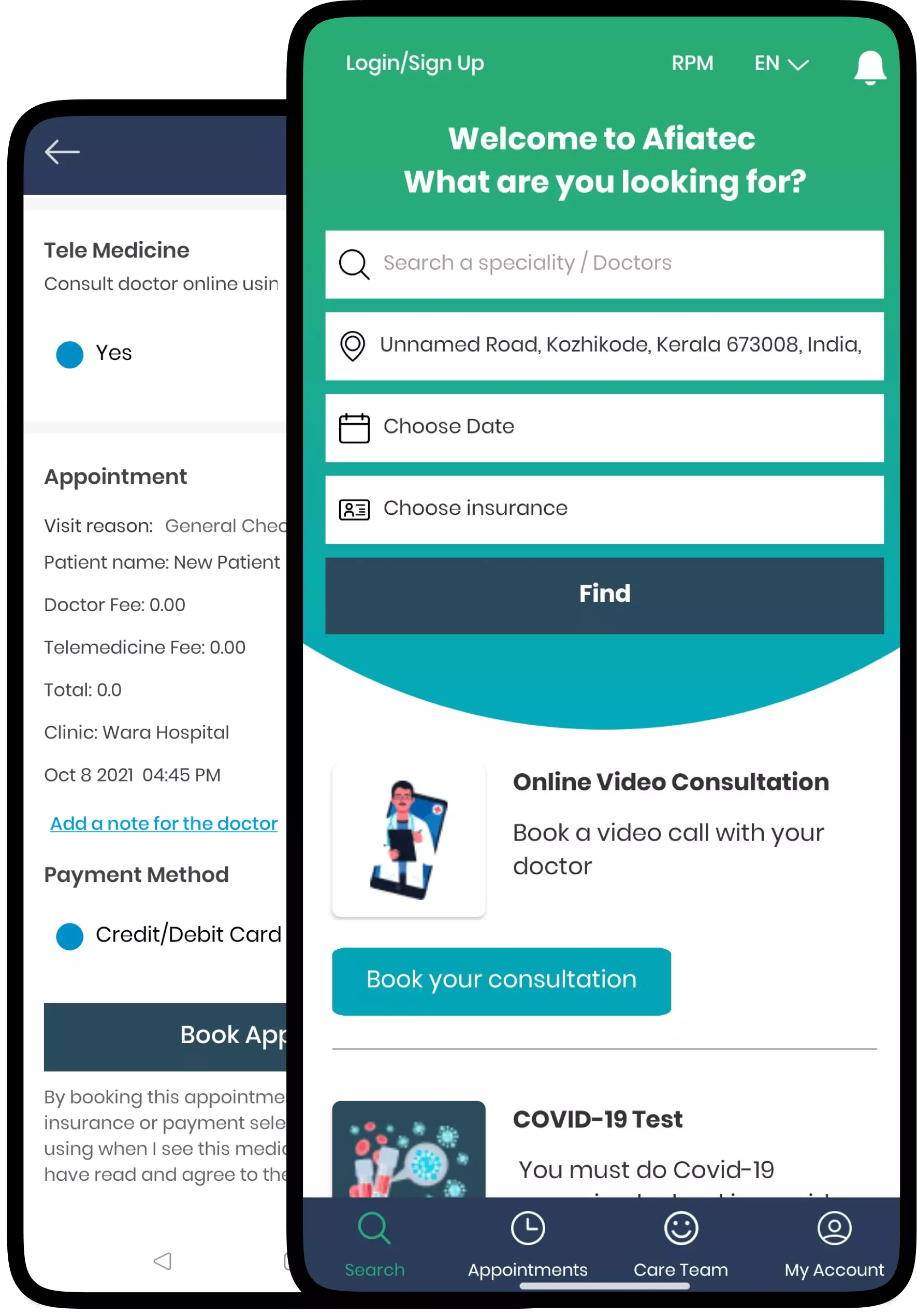 Hassle-free onboarding processes to facilitate quick login into the app
Easy login
Patient can set up his/her user profile quickly to simplify future interactions
User profile
Convenient time slot can be chosen after confirming the doctor availability
Appointment booking
In-app chat enables the users to communicate within the application
In-app chat
Users can easily locate the doctor's place for easy travel and time estimation
Doctor location
Doctor's fees can be remitted in-app at the time of booking itself
In-app payment
view more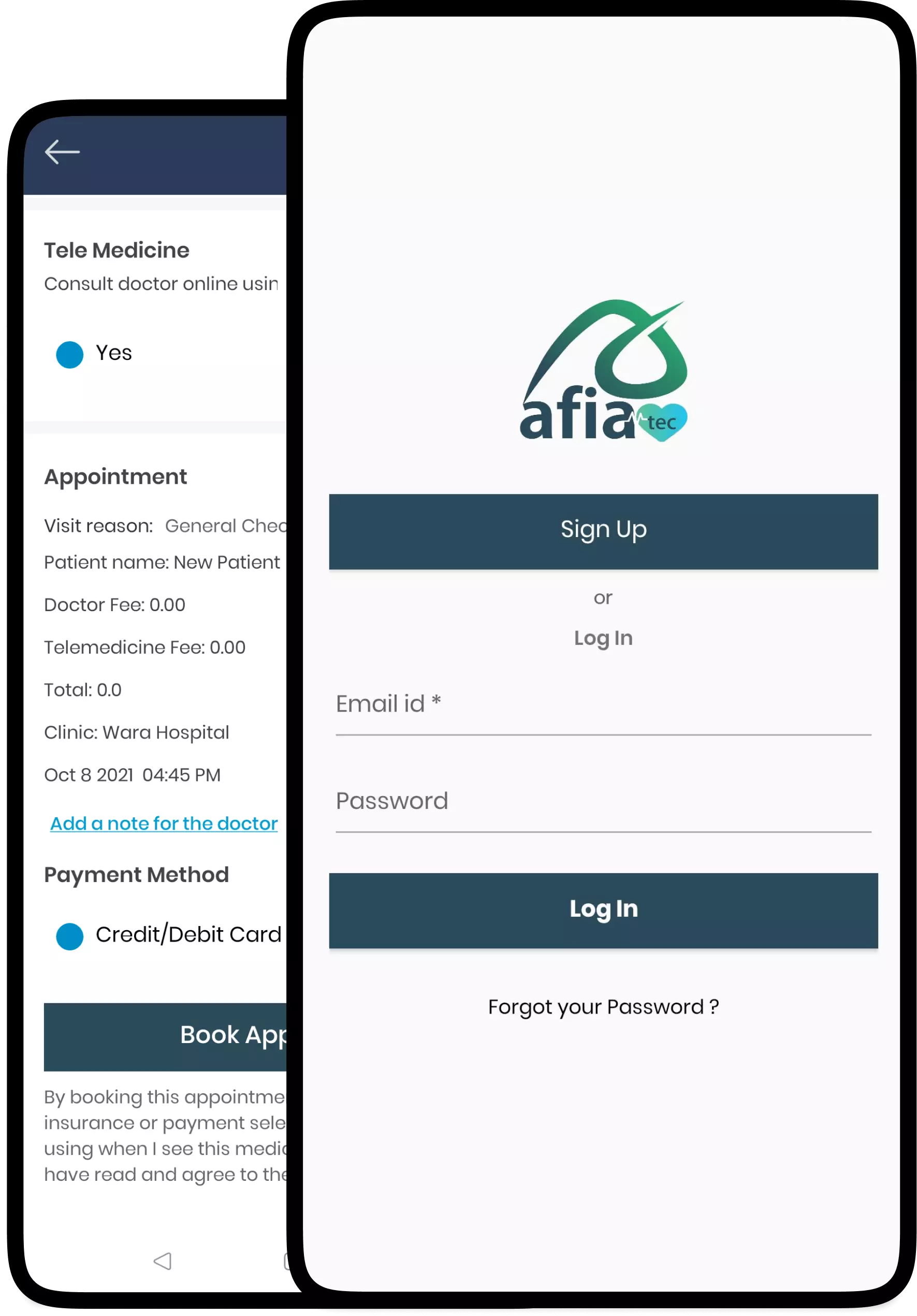 Doctor can create and update their profile anytime for patient's reference
Doctor profile
Daily appointment details can be viewed and updated if needed
Appointment status check
Appointment slots can be edited in case of any inconveniences
Booking slot edits
Booking accept/reject feature available in the doctor app
Accept/reject booking
In-app chat enables the users to communicate within the application
In-app chat
Online prescriptions can be shared with the patients in case of emergencies
Online prescription
view more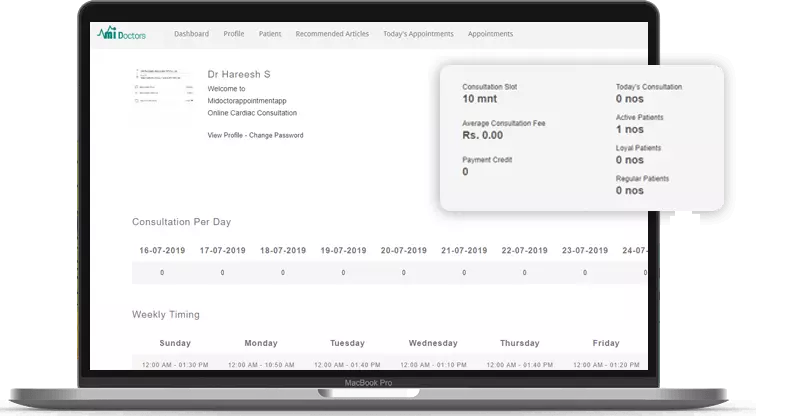 Single login account for safety and highly secured password
Secure login
Channelise booking slots and make edits whenever necessary for smooth function
Manage booking
Patient management to ensure fraudulent transactions and bookings
Manage patients
Circulate informative articles for user updation and information circulation
Circulate articles
Check doctor profile and approve after confirming the authenticity
Manage doctor
Booking app management to ensure things go as planned and no last minute surprises
Manage booking app
view more
Make Booking Appointments Simple With Our On-Demand Doctor App
Our online doctor booking app is easily customizable for the specific needs of your business.
Whether it's for a clinic or an individual doctor we have the technical capability to design an app that meets your expectations
Startups
We help startups looking for a fresh start into the health sector with our powerful on-demand doctor appointment app.
Clinics
Health clinics can expand their scope of health services with our doctor scheduling apps and other mobile solutions.
Doctors
Keep track of your patient's health with our powerful apps that makes it easy to communicate over an internet connection.
Wish to build your dream app
but confused about the platforms?
Let's Connect
What our clients have to say
We are experts in building company-specific frameworks by leveraging latest technologies.
"Their project management must be greatly applauded"
Igor Kikena
CEO, Friends Indeed

"The quality of their work was superb"
Manila C. Mohan
Editor-In-Chief,
Truecopy Magazine LLP

"We're incredibly pleased with Mindster's work."
Daniel Cohen
Director, National Finance & Exchange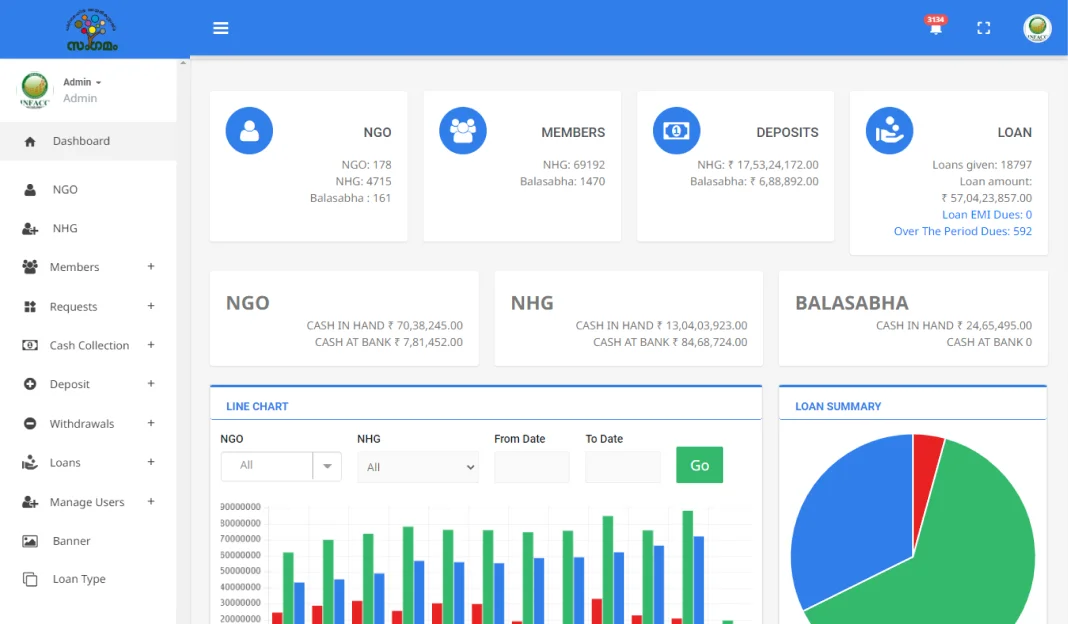 "Whenever we need their support, they're always readily available to help .They're a reliable team."
Salim Shariff
Product Director, Payroll Service Provider

"Our experience with the Mindster UI/UX has been excellent. They have been very professional throughout."
Pradeep Naithodu
Co-Founder & CEO, Tripeers Tech Private Limited

Frequently asked questions (FAQs)
Kerala
SBC Unit 4, 4th Floor Sahya,
Govt. CyberPark GA College P.O, Calicut
Kerala-673014, India
Bangalore
#39, NGEF Lane, 2nd Floor,Suite No.1322
Indiranagar,Bangalore, Karnataka,
India 560 038
Dubai
#310, Al Safa Tower Near Emirates Tower
Metro Station Sheikh Zayed Road
Dubai, UAE
Let's help develop your apps