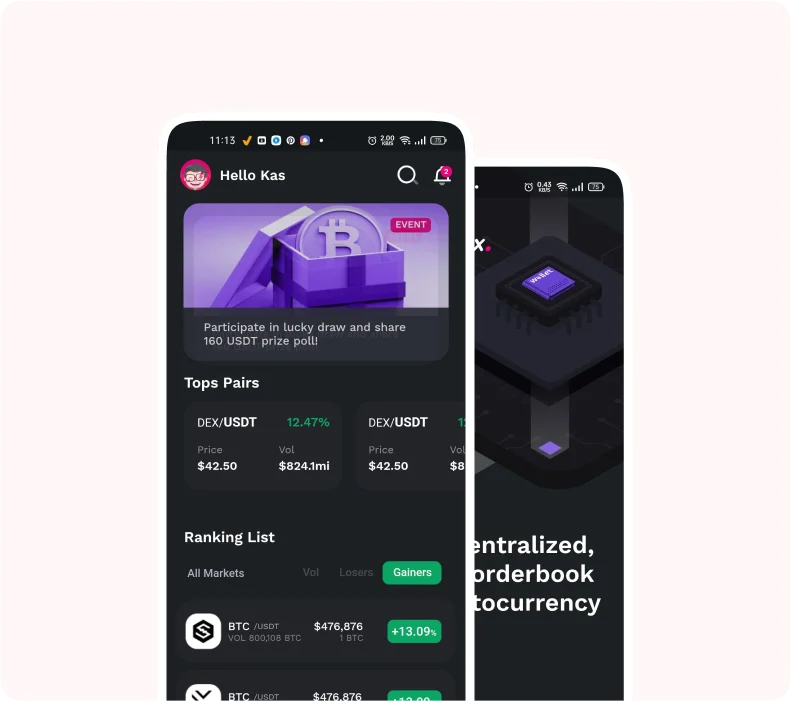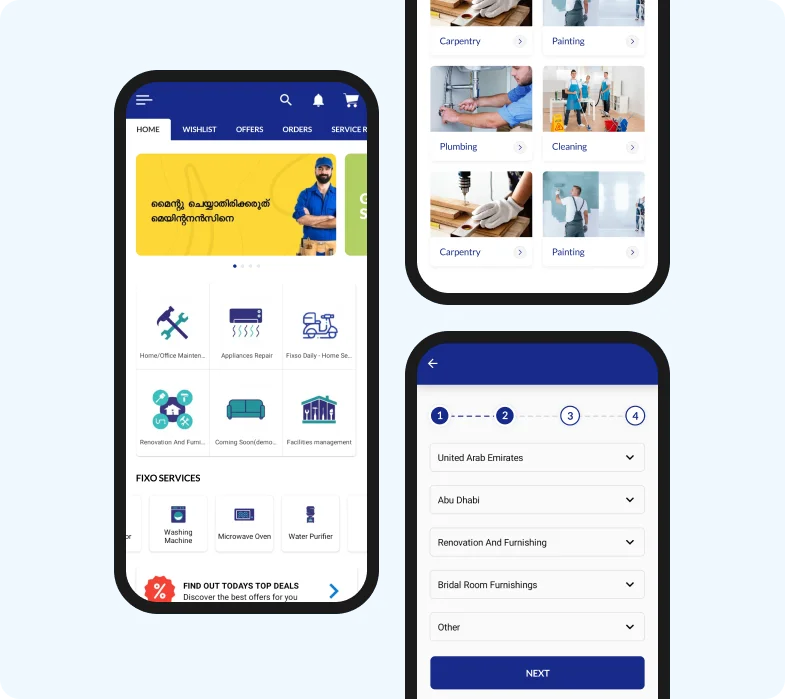 About us
We are a prominent flutter app development agency that has a presence globally. Our Flutter apps help businesses to reach a broader range of customers and have unique branding for their products and services. We guide our clients throughout their journey towards transformation. From conceptualization to realization, our team of experts provides support in developing applications using the best strategy for each company. Our varied flutter app development skills, like user-friendly design, advanced coding skills, quality app testing, analytics, etc., have enabled us to provide the best outputs for all our client companies. Through dedicated work and passion, we collaborated with leading brands like Oman Air, Damac, Edenred, etc., and received excellent reviews and feedback.
Mindster showcases a decade-long experience in on-demand apps. We stand with the vision of providing the best in class mobility solutions to various business problems. We have worked with multiple startups, SMEs, and enterprises to widen our exposure to various industries. Our ultimate mission is to become the leader in Flutter Development. And to achieve the same, we nurture our team to be the best in class resources for the domain by providing quality training and improvement facilities.
Our latest Flutter works
View works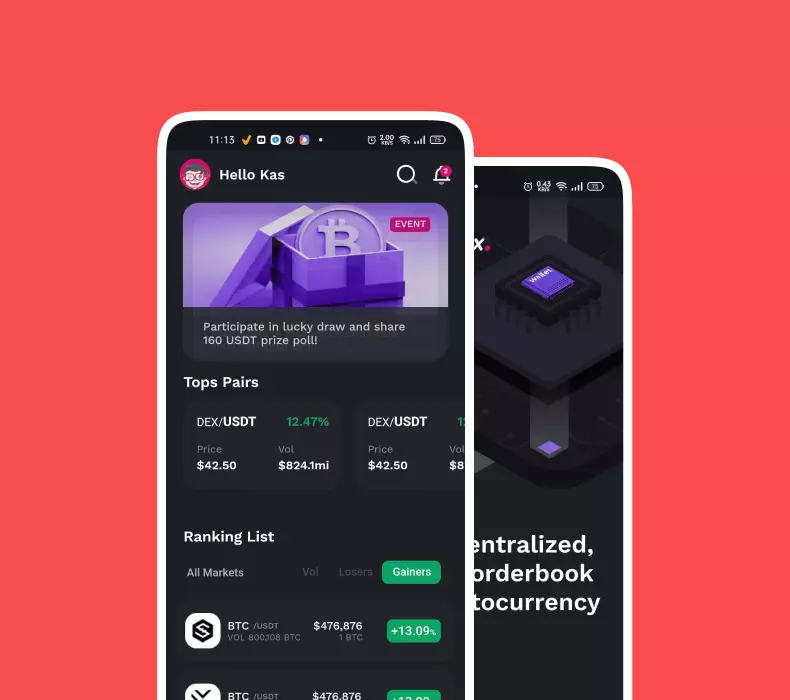 polkadex
Polkadex is a non-custodail peer-to-peer trading platform merging the benifits of CEXes and DEXes in one product.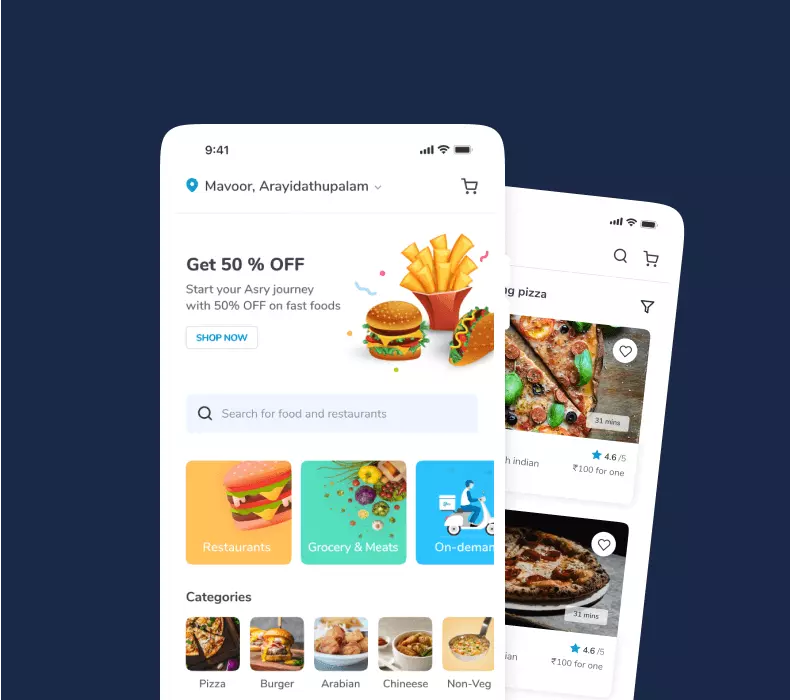 asry
Order food, groceries and essentials online and get quick doorstep deliveries.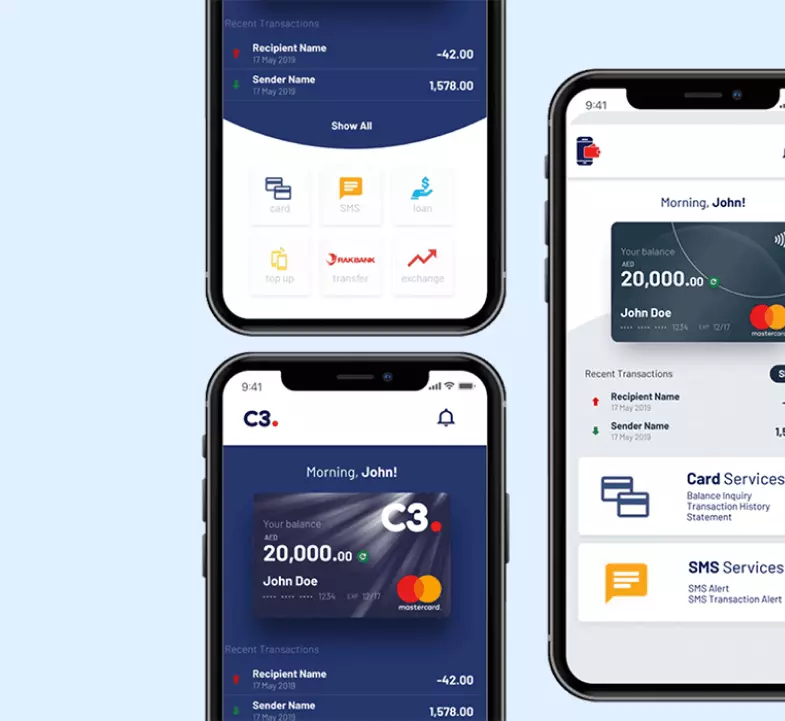 C3-Card Money Remittance App
An online mobile application which made money easy for the users.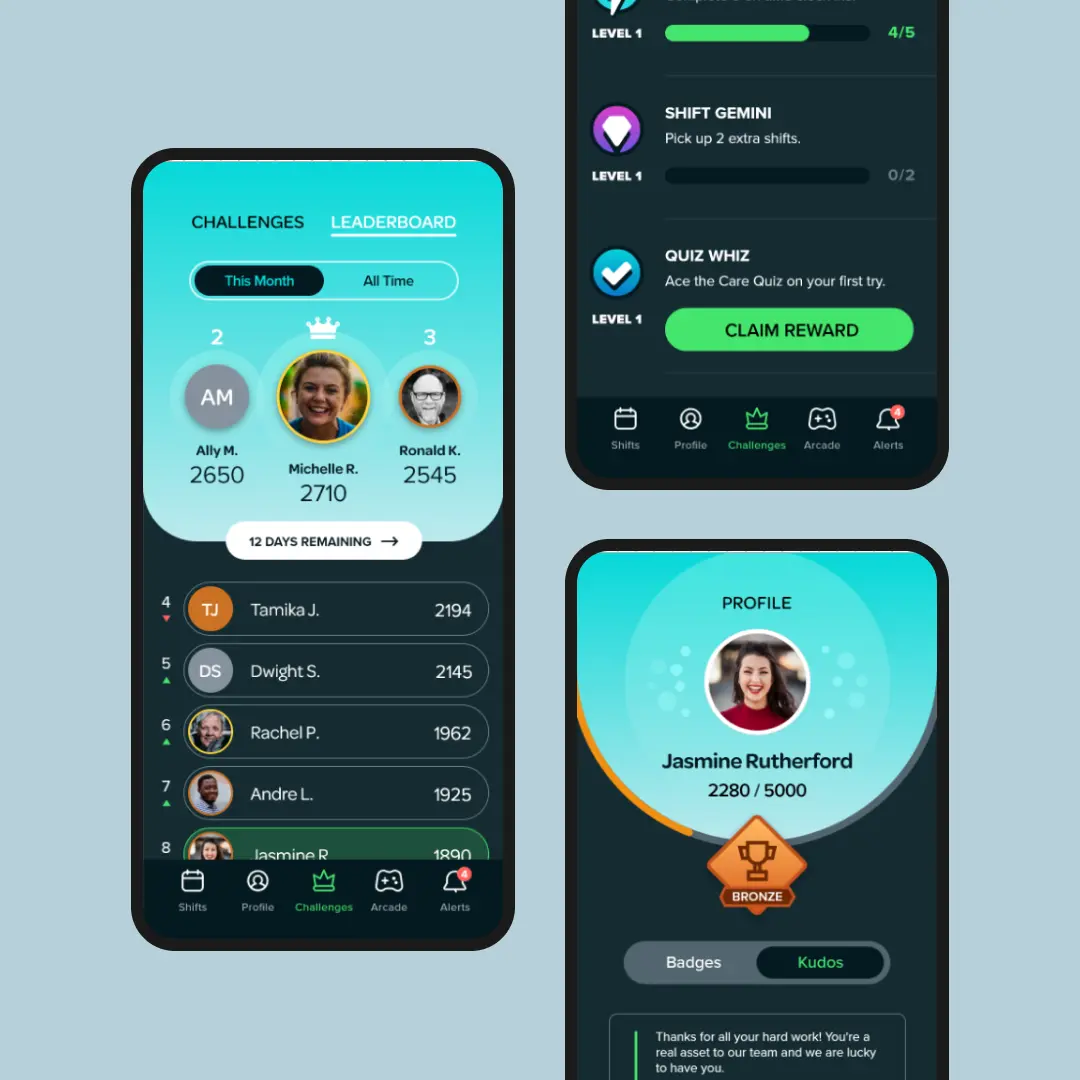 Care crown
An attendence registration app for healthcare givers with gamified features for better engagement.
Our customer stories
We are experts in various frameworks and always ensure to stay on top of the changes in technology.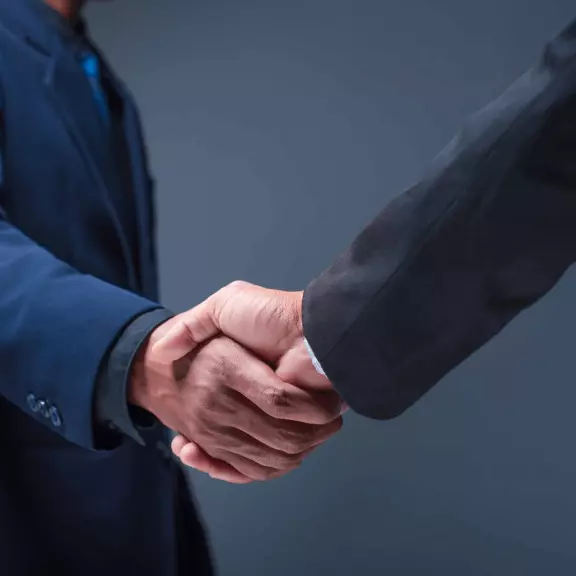 "They have been able to already demonstrate their expertise by implementing key processes for the Space Research Institute in Saudi Arabia. It illustrates that our partner program enables companies all across the globe to quickly adopt and master Intalio| BPM. We are looking forward."
Arnaud Blandin
Vice President Alliances,
APAC Managing Director, Singapore
"With Mindster's team of talented people, one will have peace of mind as all his requirements will be met and delivered on time with excellent quality. We experienced that at the time we had to produce a complex mobile App for one of our projects in Africa. Sure, we are looking to partner with them in projects to come."
Georges Courson
IT Consultant, EdenRed,
Middle East and Africa
"We are a trusted partner with Mindster since 2004 for implementing portal and automating many internal processes. We are really delighted with the technological excellence, consistent performance, flexibility, and support offered to us as a reliable IT Partner."
Gerry Mitchell
Chief Officer Information Technology, Oman Air, Oman
"We are really pleased with the business relationship we have with Mindster. Their service is highly dependable, friendly, and open over the years. They pay high attention to detail and are always willing to listen to our requirements which is extremely important to our company."
Azaam Fashir
Operations & Groups Manager,
Saudi International Travel Agency, Saudi Arabia
Thanks to Mindster's hardwork, the solution was delivered succesfully, making the client satisfied with the results. The team was highly efficient in creating designs based on the client's requirements.
"Their project management must be greatly applauded."
Igor Kikena
CareCrown- Nashville, Tennesse
What we do
Being the most reliable Flutter application development agency, we offer our customers a complete set of web, mobile, and design services. Besides providing custom solutions, we offer our clients quality services in:
We beautify our applications through attractive and interactive UI/UX interfaces. Our analysts understand what people like, and they direct the designers to those insights.
Flutter UI/UX Development
We develop stunning Flutter applications that can transform lives and bring positive changes. Our prime directive is to craft world-class applications for our clients across the globe.
Flutter Mobile App Development
We also support headless Flutter integration that allows your application's contents to be displayed on multiple devices, thus allowing you to have a broader user base.
Headless Integration Using Flutter
We develop user-friendly Flutter websites and applications to delight our customers. We aim to provide a seamless user experience for those who use our services.
Flutter Web
We have a qualified team of passionate and highly dedicated Flutter developers that you can hire for your projects.
Flutter Resource Augmentation
We provide top-quality Flutter and Laravel solutions that are tailored to your needs.
Flutter + Laravel Solution
Supporting Flutter stacks
Fusing technologies to provide best solutions.
Flutter
Figma
opencart
php
html 5
laravel

azure

aws
Have queries? Talk to us and get your idea moving
Let's help develop your apps
We are located at
Kerala
Mindster
SBC Unit 4, 4th Floor
Sahya, Govt. CyberPark
GA College P.O, Calicut
Kerala-673014, India
+91 95260 15617
sales@mindster.com
Bangalore
Aufait Technologies Pvt.Ltd
#39, NGEF Lane, 2nd Floor,
Suite No.1322, Indiranagar,
Bangalore, Karnataka,
India 560 038
080-25043353
sales@mindster.com
Dubai
#310, Al Safa Tower
Near Emirates Tower
Metro Station
Sheikh Zayed Road
Dubai, UAE
+971 55 5039693
sales@mindster.com
USA
1321 Upland Dr.
Suite 7206
Houston
TX 77043
United States
+(551) 295 8311
sales@mindster.com