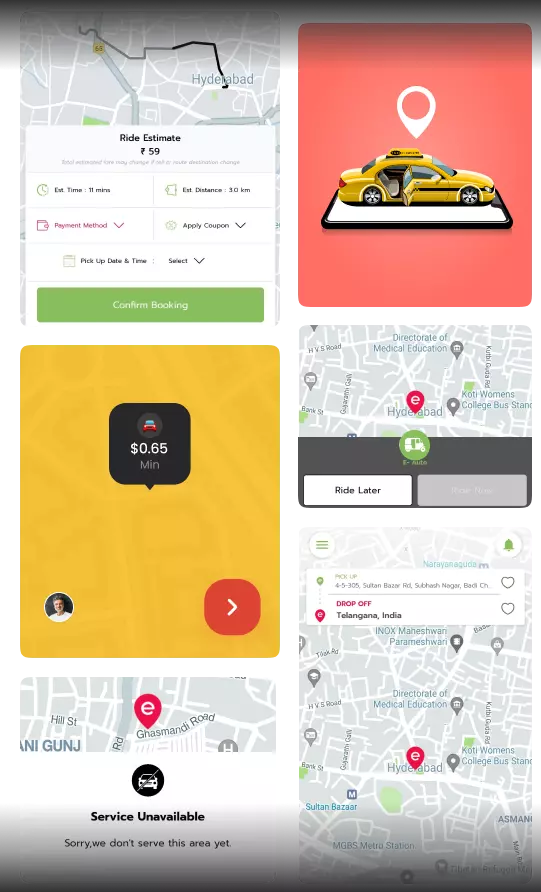 Go online with our taxi dispatch system
Mindster is a leading taxi app development company that helps you grow your taxi business operations with comprehensive solutions. We help taxi businesses explore the online path by teaming up with them. The cab management system we offer you helps you to track, promote and modernize your rides. Our mobile app development team can help improve your current faulty system or they can work with you from the very scratch. With a team of business analysts, UI-UX designers, QA team, back-end taxi app programmers, you can get a full view of your business and develop its possibilities with the power of our experience and technology.
If you are looking for a taxi dispatch system that will quickly help you move online or go mobile, then our budget-friendly, quick-launch taxi dispatch solution is always ready. It will have the basic, essential features to track rides, drivers, manage cabs, distribute and count earnings along with navigation and other great features. You can meanwhile work with our taxi app development team to find a long time solution without pausing your business and revenue. We offer our clients the expertise and assistance from the beginning of the launch and beyond. Let's get together to reshape the destiny of your taxi business with the power of technology.
Features that define our taxi dispatch system
The taxi management system we offer to businesses integrates simple to most advanced features. The time-relevant designs, interfaces and wireframes
have all been developed with utmost perfection. Check out our custom taxi management solution :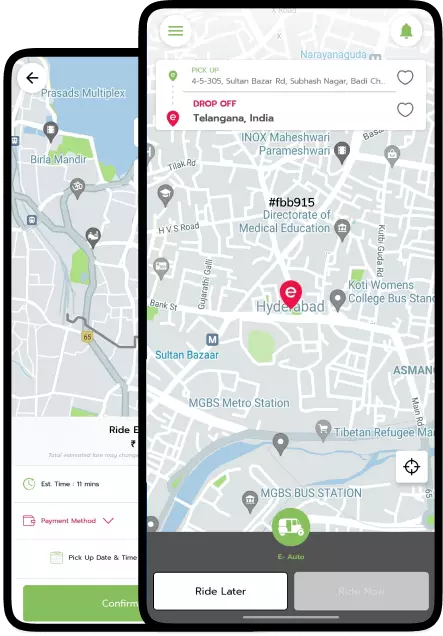 Quick passenger sign in by entering your email or phone number
Hassle-free onboarding
Passenger profile that displays details and manage rides
Passenger profile
Multiple languages for better communication and interaction
Multilingual support
Passengers can mark their home or office as favourite location
Favourite destination
Ride scheduling is enabled in Mindster taxi booking applications
Ride later
Ride now allows the passenger to ride at the present
Ride now
view more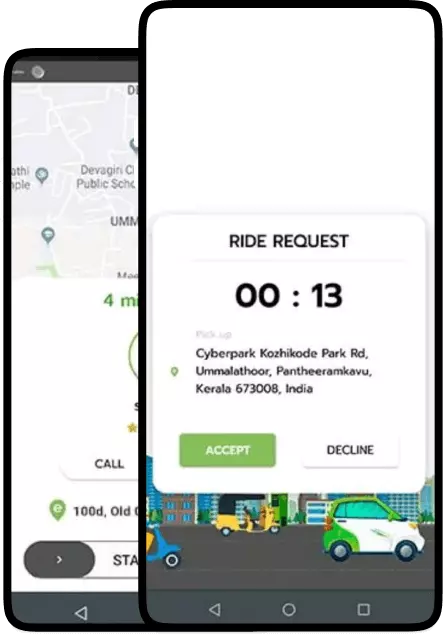 Easy signup for drivers and quick access to the app
Quick signup
Accept/decline button to take or leave the ride while getting a request
Accept/decline ride
Real-time pickup location to ensure precision of service and pickup
Pickup location
Notification facility to keep the drivers updated about rides
Push notification
Start and end the ride by clicking this button to record the ride
Start/End ride
To facilitate the drivers to display their service availability for customers
Online/Offline toggle
view more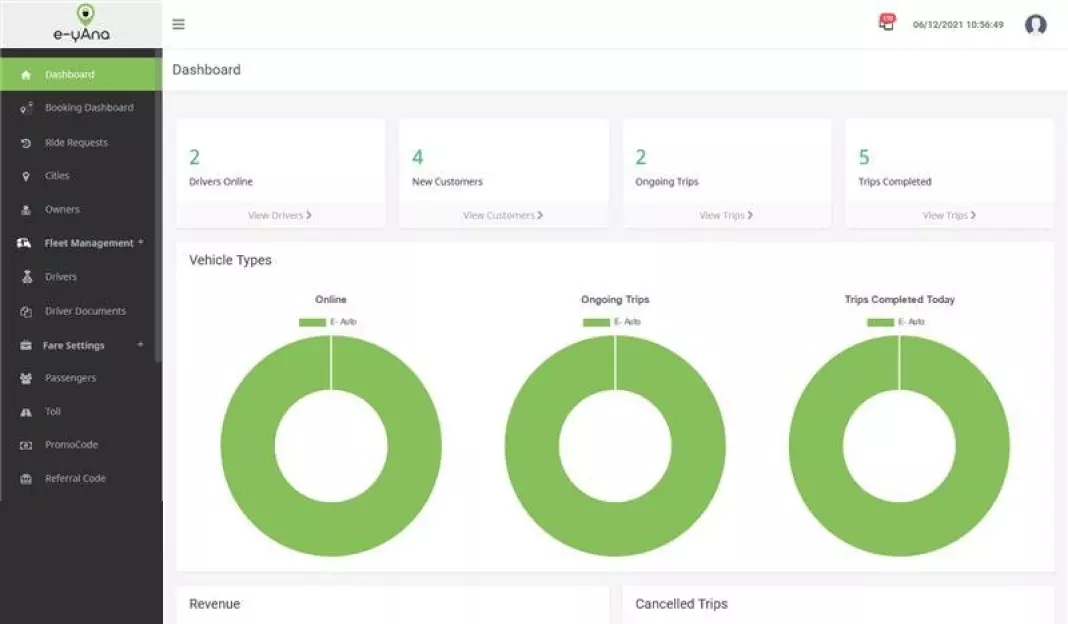 An effective and easy to interact dispatcher panel for smooth management
Dispatcher panel
Active dashboard to handle the functions without any glitches
360 degree live dashboard
Safe login for handling admin activities and management purposes
Protected login
Manage cab owners to ensure the smooth running of the app
Manage owners
Manage drivers to ensure hassle free rides for the passengers
Manage drivers
Create rides manually as part of active customer service
Create rides
view more
An agent app to streamline the functions of agents through interactive UI
Agent app
SOS or panic buttons to aid passengers in case of emergency situations
SOS button
This feature will enable the user to book a ride for a third party using his account
Book for others
Real time ETA can be integrated into your application to ensure precision
Real-time ETA
Driver tracking can be activated to track drivers on or off ride for safety purposes
Driver tracking
Social media login facilitates quick login for users to their account
Social media login
view more
Customizable Taxi Dispatch Software for Your Business
Our speciality is that we have everything that you expect from a taxi dispatch system in a compact software. Whether your business is small, medium or large
our solution is scalable and elastic enough to carry out your plans for success.
Startups
We help startups, individual entrepreneurs and small taxi chains to create their own taxi dispatch systems. Our solution caters to local taxi groups, clusters and drivers operating locally.
Taxi/ Cab Companies
We power up taxi businesses with intuitive mobile-based dispatch softwares. The taxi dispatch solutions we provide are contemporary and well designed for taxi owners and companies.
Corporate Taxi Services
Yet another area where we can help you is in implementing corporate taxi services. Aggregating different taxi businesses in your area and combining the fleet strength to upscale the business.
Wish to build your dream app
but confused about the platforms?
Let's Connect
What our clients have to say
We are experts in building company-specific frameworks by leveraging latest technologies.
"Their project management must be greatly applauded"
Igor Kikena
CEO, Friends Indeed

"The quality of their work was superb"
Manila C. Mohan
Editor-In-Chief,
Truecopy Magazine LLP

"We're incredibly pleased with Mindster's work."
Daniel Cohen
Director, National Finance & Exchange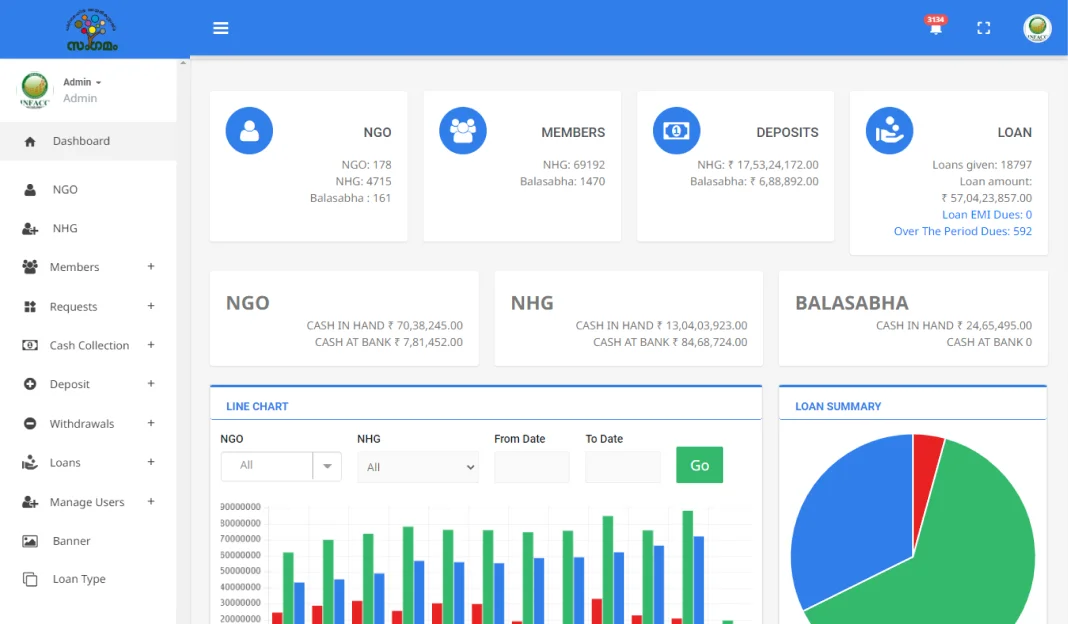 "Whenever we need their support, they're always readily available to help .They're a reliable team."
Salim Shariff
Product Director, Payroll Service Provider

"Our experience with the Mindster UI/UX has been excellent. They have been very professional throughout."
Pradeep Naithodu
Co-Founder & CEO, Tripeers Tech Private Limited

Frequently asked questions (FAQs)
Kerala
SBC Unit 4, 4th Floor Sahya,
Govt. CyberPark GA College P.O, Calicut
Kerala-673014, India
Bangalore
#39, NGEF Lane, 2nd Floor,Suite No.1322
Indiranagar,Bangalore, Karnataka,
India 560 038
Dubai
#310, Al Safa Tower Near Emirates Tower
Metro Station Sheikh Zayed Road
Dubai, UAE
Let's help develop your apps