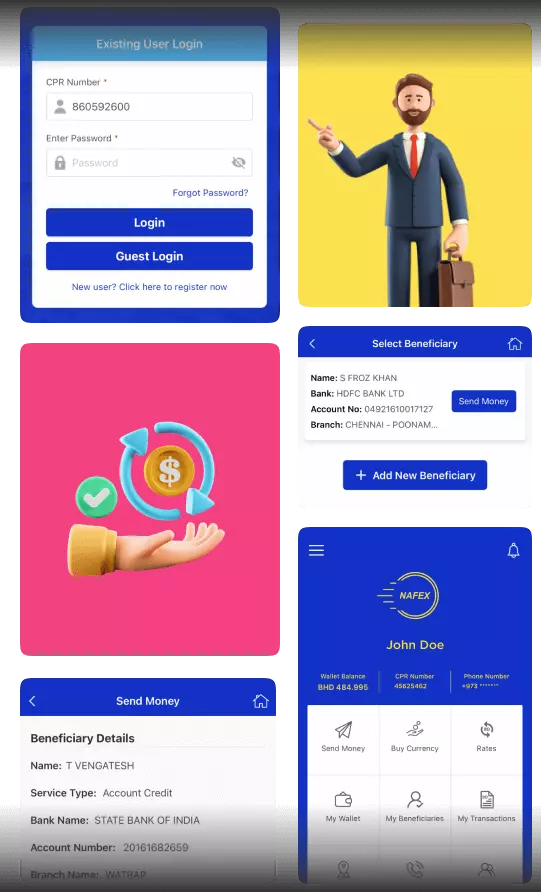 Mobile payment application development
Our Payment Mobile App provides the easiest and time saving method to make payments. It's the perfect solution to get things done in a fast and secure way. The mobile wallet app saves the customers from the burden of typing the same payment details over and over. A solution to keep liquid cash safe and transactions on the watch. Our expert team knows how important security is and thus ensures every tiny bit of it to be foolproof.
Ewallet app development is a brilliant idea which can bring you unprecedented results if implemented properly. A couple of experienced hands can get the job done neatly for you. This is what we do here at Mindster. Our dedicated team equipped with years of experience in app development is the highest asset we possess. Come join us and make sure that your dream is made a reality with the help of a bunch of experts.
Mindster Creates Feature-Rich Payment Wallet App
We ensure our payment wallet app serves the purpose at any cost. Integrating the best features is always our prime concern.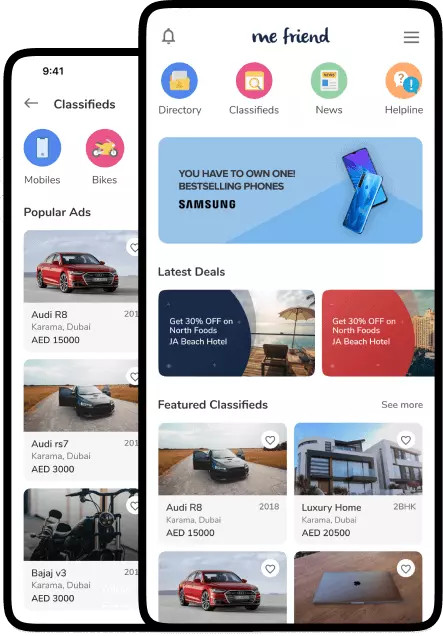 Secure payment gateways for safe transactions and data security
Security
Easy onboarding to facilitate ease of access and profile usage
Login/sign up
Balance in the wallet can be checked with the help of this feature
Balance enquiry
Beneficiaries can be added for quick transactions and payments
Beneficiary list
Transaction history available in the application by integrating this feature
Transaction history
Mobile top up available for quick phone recharge
Mobile top up
view more
Admin manages the users and their activities
Manage users
Admin controls the user data for privacy and safety settings
User data control
Interactive and user friendly dashboard for easy communication
Interactive dashboard
Admin panel to manage the functions with precision
Default admin panel
A section were the new offers are displayed for convenience
New offer zone
Content management on the page can be done with the help of this feature
Content management
view more
E-passbook can be availed in the wallet to analyse transactions quickly
Passbook feature
User can store money in the e-wallet for immediate use by integrating this feature
Store money
Splitting bills with other users to manage payments is a very useful feature
Split bills
M-wallets let you manage your budgets in order to prevent overspending
Budgeting tool
Digital receipt can be integrated as it is easy to share digital data today.
Digital receipt
Near Field Communication technology allows you to transfer money quickly and easily.
NFC integration
view more
Payment Wallet App for Various Industries
Mindster provides seamless mobile payment solutions and we delight our customers to make them come back to us again.
Retail
Digitising retail sector with mobile payment wallets to power up their m-commerce will upscale the business manifolds. Moreover, payment wallets integrated in shopping sites will make the purchase faster and simple.
E-Commerce
Mobile wallet is crucial in Ecommerce business. The fastest way to upscale your Ecommerce business is to integrate a payment wallet. We integrate mobile payment wallets into E-commerce businesses effortlessly.
Financial Establishments
Mobile wallet or E-payment is an inevitable evolution in the financial sector. We help financial establishments to help their customers through developing the safest mobile wallets.
Wish to build your dream app
but confused about the platforms?
Let's Connect
What our customers speaks about us
We are experts in various frameworks and always ensure to stay on top of the changes in technology.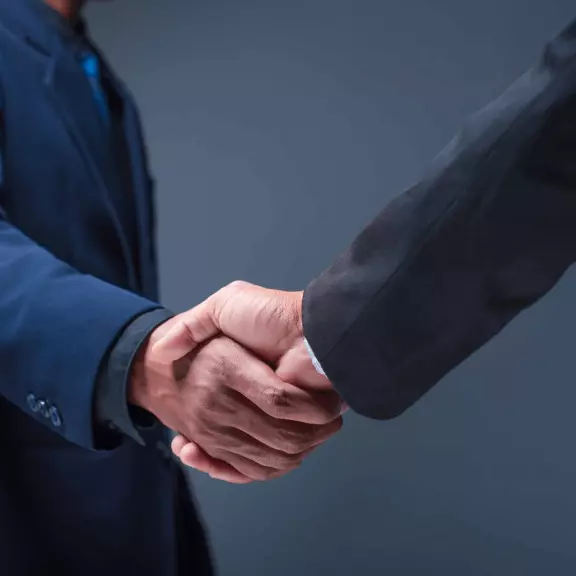 "They have been able to already demonstrate their expertise by implementing key processes for the Space Research Institute in Saudi Arabia. It illustrates that our partner program enables companies all across the globe to quickly adopt and master Intalio| BPM. We are looking forward."
Arnaud Blandin
Vice President Alliances,
APAC Managing Director, Singapore
"With Mindster's team of talented people, one will have peace of mind as all his requirements will be met and delivered on time with excellent quality. We experienced that at the time we had to produce a complex mobile App for one of our projects in Africa. Sure, we are looking to partner with them in projects to come."
Georges Courson
IT Consultant, EdenRed,
Middle East and Africa
"We are a trusted partner with Mindster since 2004 for implementing portal and automating many internal processes. We are really delighted with the technological excellence, consistent performance, flexibility, and support offered to us as a reliable IT Partner."
Gerry Mitchell
Chief Officer Information Technology, Oman Air, Oman
"We are really pleased with the business relationship we have with Mindster. Their service is highly dependable, friendly, and open over the years. They pay high attention to detail and are always willing to listen to our requirements which is extremely important to our company."
Azaam Fashir
Operations & Groups Manager,
Saudi International Travel Agency, Saudi Arabia
Thanks to Mindster's hardwork, the solution was delivered succesfully, making the client satisfied with the results. The team was highly efficient in creating designs based on the client's requirements.
"Their project management must be greatly applauded."
Igor Kikena
CareCrown- Nashville, Tennesse
Frequently asked questions (FAQs)
Kerala
Mindster
SBC Unit 4, 4th Floor
Sahya, Govt. CyberPark
GA College P.O, Calicut
Kerala-673014, India
+91 95260 15617
sales@mindster.com
Bangalore
Aufait Technologies Pvt.Ltd
#39, NGEF Lane, 2nd Floor,
Suite No.1322, Indiranagar,
Bangalore, Karnataka,
India 560 038
080-25043353
sales@mindster.com
Dubai
#310, Al Safa Tower
Near Emirates Tower
Metro Station
Sheikh Zayed Road
Dubai, UAE
+971 55 5039693
sales@mindster.com
USA
1321 Upland Dr.
Suite 7206
Houston
TX 77043
United States
+(551) 295 8311
sales@mindster.com
Have queries? Talk to us and get your idea moving
Let's help develop your apps