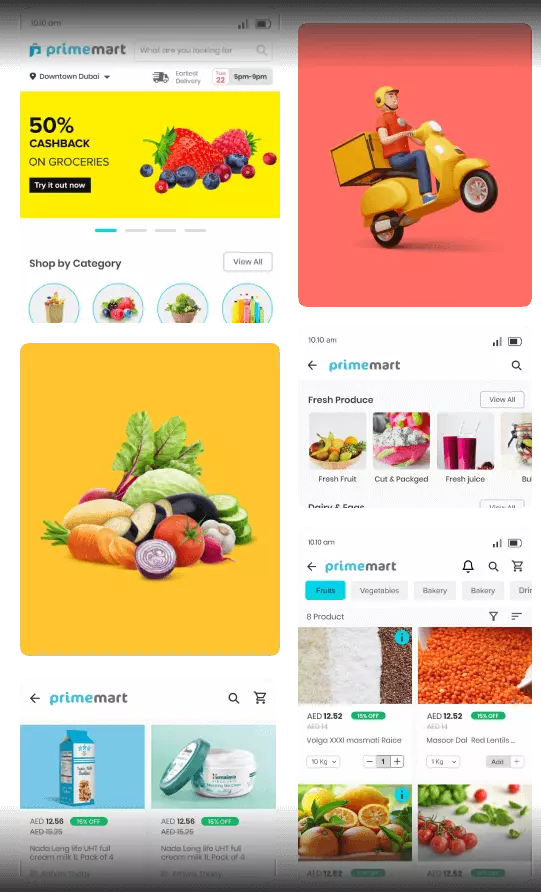 On-demand grocery delivery app
development company
As a leading grocery delivery app development company we provide you with the best custom and white label solutions. Our team of analysts, developers, testers, etc. map your grocery business for a comprehensive grocery delivery app solution. Our analysts study your grocery business with respect to your geographical market and help you in improving your business models. Translating the business models into grocery apps that are intuitive, our developers integrate the most essential features like automated management of orders, tracking deliveries in real-time, etc.
Mindster serves a broad segment of clients with an international reputation. Our projects in the European Union, USA and other countries have earned us the name of a top mobile app development company The users always look for easy and innovative ways to shop online. And our On-time delivery tracking, 24*7 support services, etc. makes our apps shine out in the Android and iOS app stores. So scale up your grocery business for the future with our online grocery delivery app development.
Features that users love in our grocery delivery app
Mobile applications are supposed to make life easy for users. And the case is not different with grocery delivery application development. Our UI/UX designers keep looking for the best way to please users and impress them. The features of our custom and whitelabel solutions to look out for are :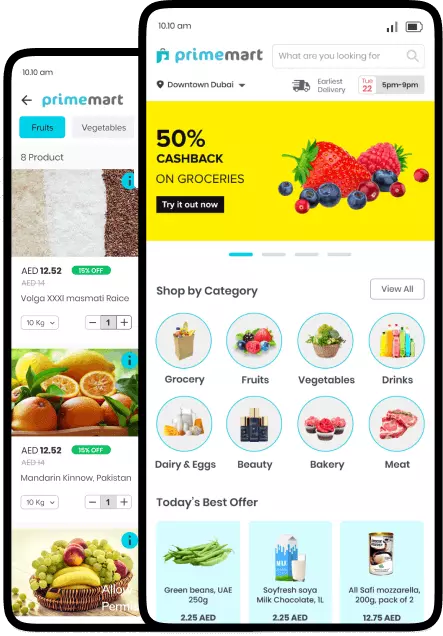 IP location can be identified to get a particular geographical location
Geo IP location
Who doesn't like a native app with services close to your heart?
Native app
Quick customer sign in by entering email or phone number
Hassle-free onboarding
Fast search enabled to find the products easy and quick
Quick search
Push notifications to remind the user about any offers or discounts
Push notification
QR scan facility available for the user for easy access
QR scan
view more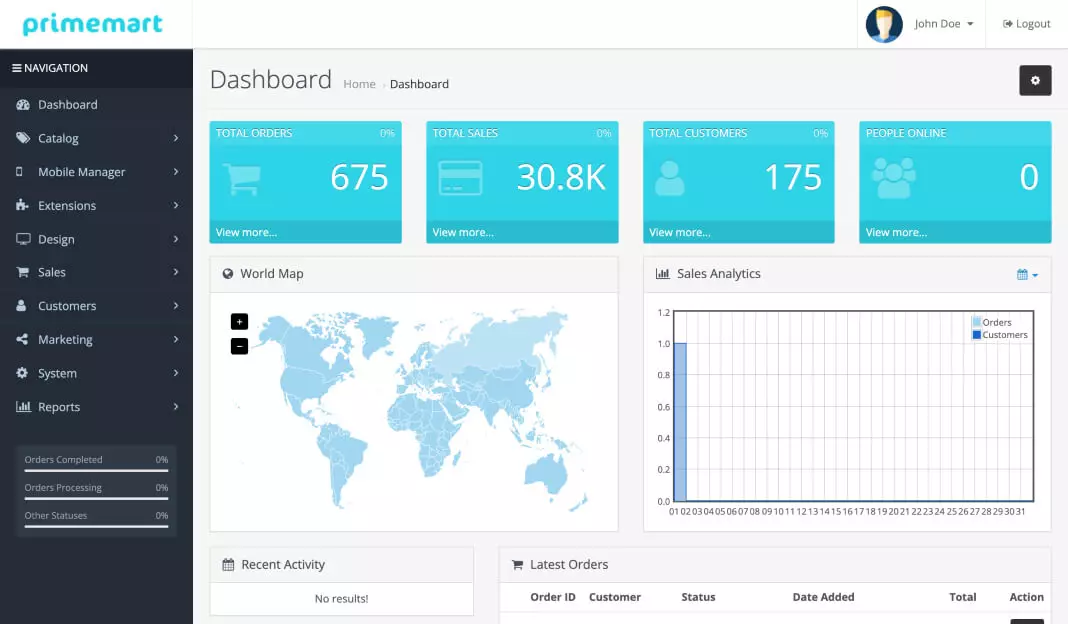 Order management will be handled by this feature in the admin web panel
Order management
Admin can create sub admins and assign tasks to fasten the processes
Sub-admin creation
Admin can manage the stores which can sell their products in the app
Store management
Admin manages the products which are present in the app
Product management
Admin can access the transaction history till date to examine if needed
Transaction history
Content management on the page can be done with the help of this feature
Content management
view more
A seller app can be developed for the sellers to manage their sales
Seller app
Dedicated interface to manage the function with a higher level of precision
Dedicated interface
Real time orders and on demand delivery is possible with this feature
Real-time order from stores
Live tracking of the order and deliver status can be integrated with the app
Live tracking
Multiple orders can be placed by a single user at the same time from different stores
Multiple orders
Contact details of the delivery boy available in case the user wants contact
Contact delivery boy
view more
Grocery Delivery App that Fits All Markets
We make white-label grocery delivery apps that are not just limited to some minuscule market conditions. Focusing on multiple markets our grocery
delivery app development employs stakeholders-specific approaches and platforms.
Single Grocery Stores
We develop on-demand grocery delivery application for single grocery stores to provide elite services to their customers.
Grocery Markets
Want to try out an online dimension for your business? We're here to help. We create the best online grocery delivery app for you.
Grocery Business chains
We create large and scalable mobile app solutions for grocery chains. Develop unique solutions with our grocery app experts.
Wish to build your dream app
but confused about the platforms?
Let's Connect
What our clients have to say
We are experts in building company-specific frameworks by leveraging latest technologies.
"Their project management must be greatly applauded"
Igor Kikena
CEO, Friends Indeed

"The quality of their work was superb"
Manila C. Mohan
Editor-In-Chief,
Truecopy Magazine LLP

"We're incredibly pleased with Mindster's work."
Daniel Cohen
Director, National Finance & Exchange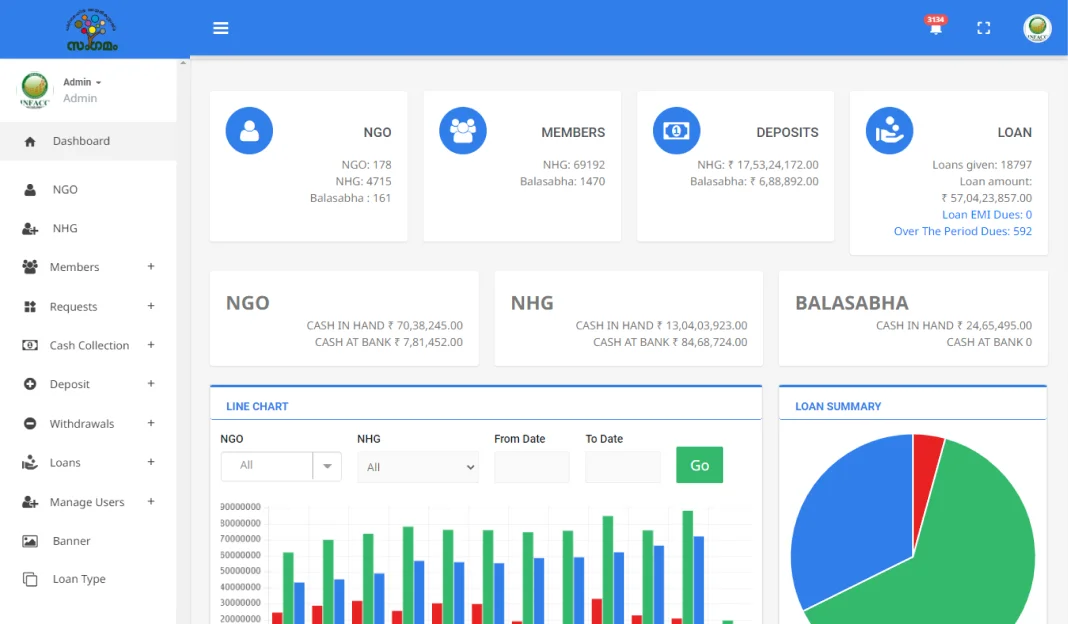 "Whenever we need their support, they're always readily available to help .They're a reliable team."
Salim Shariff
Product Director, Payroll Service Provider

"Our experience with the Mindster UI/UX has been excellent. They have been very professional throughout."
Pradeep Naithodu
Co-Founder & CEO, Tripeers Tech Private Limited

Frequently asked questions (FAQs)
Kerala
SBC Unit 4, 4th Floor Sahya,
Govt. CyberPark GA College P.O, Calicut
Kerala-673014, India
Bangalore
#39, NGEF Lane, 2nd Floor,Suite No.1322
Indiranagar,Bangalore, Karnataka,
India 560 038
Dubai
#310, Al Safa Tower Near Emirates Tower
Metro Station Sheikh Zayed Road
Dubai, UAE
Let's help develop your apps