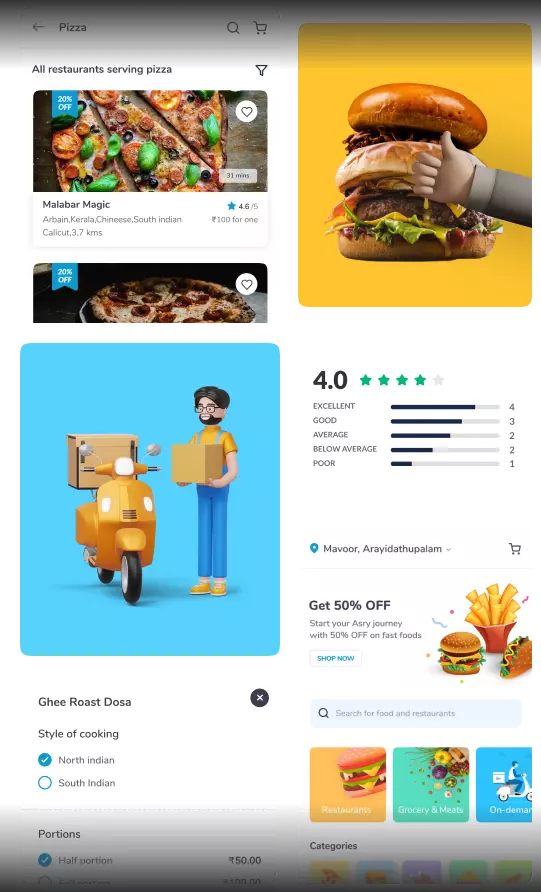 Online food delivery app
development company
We make apps that connect restaurants with smartphones to make life easier for customers. Food-delivery applications serve city-dwellers, hostelers, travelers, etc among other users. We understand the customer needs, usage patterns and latest trends to frame mobile screens that are both rich in features and appearance. This unique quality of our team has made us the most customer-oriented mobile app development company We work with spirited individuals, independent restaurants, startups, multi-restaurant food chains,etc to provide them our complete restaurant app development services.
Being a team of active developers, designers, business analysts, marketers and testers, we are ready to collaborate with you to expand your business reach. Our mobile app development team is qualified and experienced in making Android, iOS and other hybrid mobile and web apps. Work with us to make apps that are designed for best experience and built for success. Discuss your on-demand food delivery app idea with our experts and start right away.
Features of our on-demand food delivery solution
The apps we build are such that every time a customer is hungry they tap on our app. It is the memorable features and the instinctive design
elements that offer users a reason to come back to any mobile app. Our designers and developers follow a food delivery app development
process that puts this principle into practice. Check out the features of our on demand food ordering software from each perspective: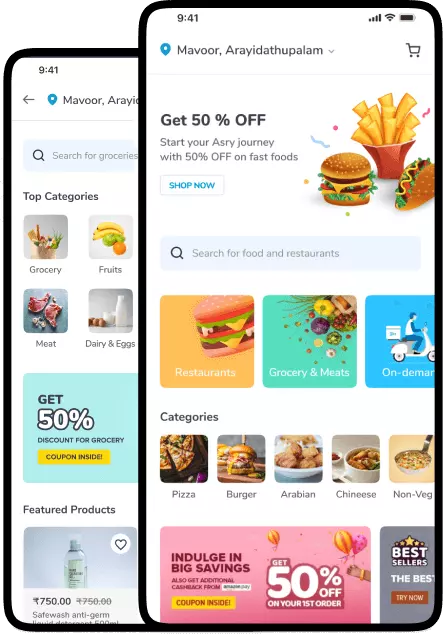 Easy login with social media account or secure OTP
Quick login
User-friendly dashboard to assist in every possible situation
Intuitive dashboard
A feature which allows you to find nearby restaurants
Location activated search
Customers will find features where they expect
User friendly interface
Multiple payment options UPI, Credit/Debit cards, internet banking
Payment options
After choosing your favourite dish, place the order right away
Place order
view more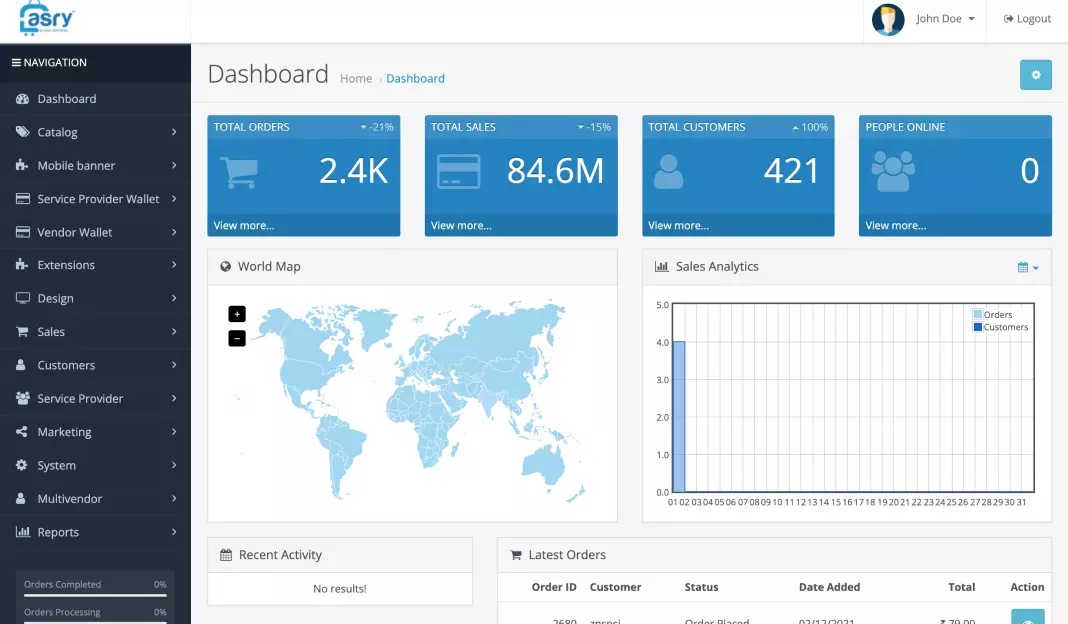 Live and interactive dashboard for convenient interaction
Live dashboard
User-friendly control centre to provide a seamless user experience
Control centre
Safe login for handling admin activities and management purposes
Menu management
Order management will be handled by this feature in the admin web panel
Order management
Admin manages the order cancellation requests timely
Order cancellation
Customer data is saved and admin have access to this data if needed
Backup database
view more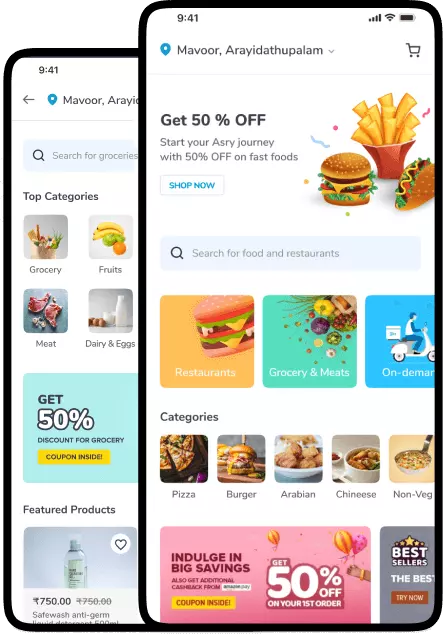 Search your favourite food using the right keywords
Smart search
User can get the food he loves from a far away restaurant by paying a delivery fee
Delivery charges
Surge pricing to regulate the growing demand and normalise the orders
Surge pricing
Customised takeaway for premium customers which provides quick access
Custom takeaway
Order can be personalised by adding the items you love
Personalised orders
Multiple delivery addresses can be added and switched when needed
Add multiple address
view more
Our Food Delivery Application Development Suits Everyone
We make food delivery software that are appealing to clients as well as customers. Combining both the end-users and the restaurant perspectives
our online food delivery app development takes in the need of the following clientele:
Startups
Looking to invest your luck in the food delivery business. We will help you build from concept to app launch and further.
Restaurant Chains
Want to serve customers at home? Use our restaurant app development to create apps that customers love.
Single Restaurants
Launch an exclusive app that provides unique branding to your restaurant. Deliver your cuisines fresh with our food delivery app development services.
Wish to build your dream app
but confused about the platforms?
Let's Connect
What our customers speaks about us
We are experts in various frameworks and always ensure to stay on top of the changes in technology.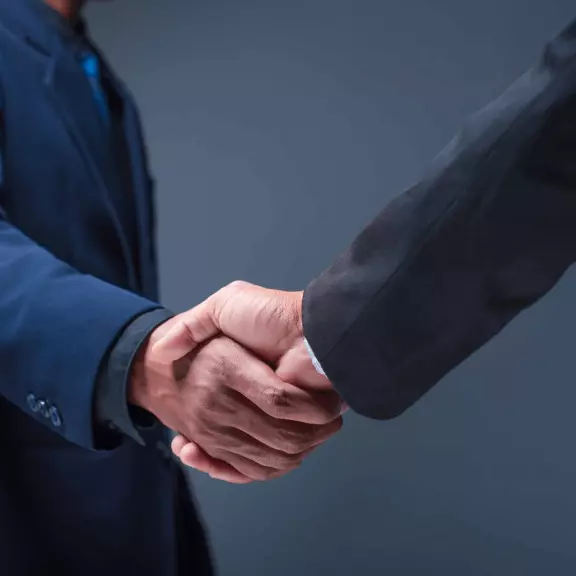 "They have been able to already demonstrate their expertise by implementing key processes for the Space Research Institute in Saudi Arabia. It illustrates that our partner program enables companies all across the globe to quickly adopt and master Intalio| BPM. We are looking forward."
Arnaud Blandin
Vice President Alliances,
APAC Managing Director, Singapore
"With Mindster's team of talented people, one will have peace of mind as all his requirements will be met and delivered on time with excellent quality. We experienced that at the time we had to produce a complex mobile App for one of our projects in Africa. Sure, we are looking to partner with them in projects to come."
Georges Courson
IT Consultant, EdenRed,
Middle East and Africa
"We are a trusted partner with Mindster since 2004 for implementing portal and automating many internal processes. We are really delighted with the technological excellence, consistent performance, flexibility, and support offered to us as a reliable IT Partner."
Gerry Mitchell
Chief Officer Information Technology, Oman Air, Oman
"We are really pleased with the business relationship we have with Mindster. Their service is highly dependable, friendly, and open over the years. They pay high attention to detail and are always willing to listen to our requirements which is extremely important to our company."
Azaam Fashir
Operations & Groups Manager,
Saudi International Travel Agency, Saudi Arabia
Thanks to Mindster's hardwork, the solution was delivered succesfully, making the client satisfied with the results. The team was highly efficient in creating designs based on the client's requirements.
"Their project management must be greatly applauded."
Igor Kikena
CareCrown- Nashville, Tennesse
Frequently asked questions (FAQs)
Kerala
Mindster
SBC Unit 4, 4th Floor
Sahya, Govt. CyberPark
GA College P.O, Calicut
Kerala-673014, India
+91 95260 15617
sales@mindster.com
Bangalore
Aufait Technologies Pvt.Ltd
#39, NGEF Lane, 2nd Floor,
Suite No.1322, Indiranagar,
Bangalore, Karnataka,
India 560 038
080-25043353
sales@mindster.com
Dubai
#310, Al Safa Tower
Near Emirates Tower
Metro Station
Sheikh Zayed Road
Dubai, UAE
+971 55 5039693
sales@mindster.com
USA
1321 Upland Dr.
Suite 7206
Houston
TX 77043
United States
+(551) 295 8311
sales@mindster.com
Have queries? Talk to us and get your idea moving
Let's help develop your apps