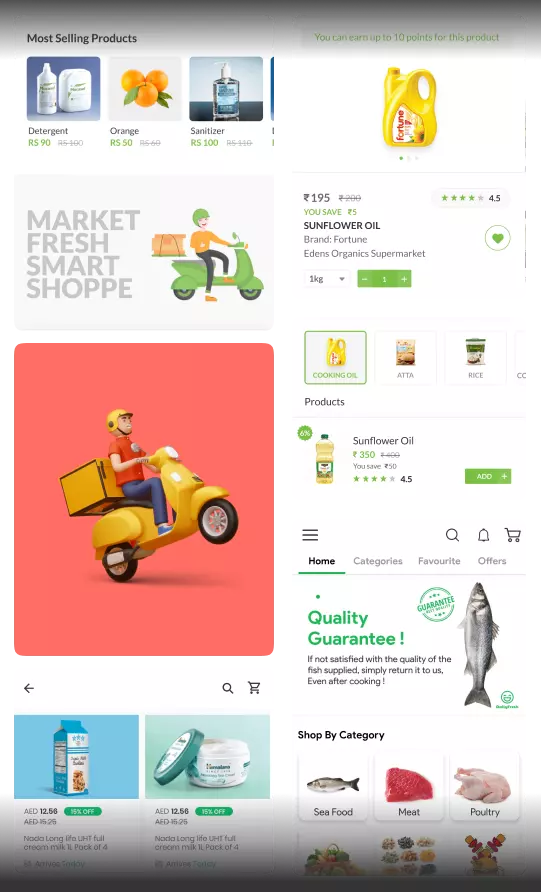 Creative Ecommerce app development services
Mindster, as the best e-commerce mobile app development company builds mighty on-demand e-commerce applications to mobilize your business. Our e-commerce application development services are highly reliable and of world-class quality. With a team of experts, we craft the best ever mobile applications to support your online business. E-commerce mobile apps have become an important medium for sales. They are helping businesses widen their reach and connect to customers worldwide. So the demand for e-commerce app development is significantly high in today's world.
Our years of experience in mobile app development is a promise to deliver the best products for our customers. We have carved our name in the industry among the finest ecommerce app developers. The apps we designed for our prestigious clients will draw a picture of how good we are at doing our jobs. We use the latest technologies to build applications that enable our clients to stay ahead of the curve. If you are looking for a reliable company to create an e-commerce app for your business, get in touch with us.
Our e-commerce applications are feature-rich and user friendly
We have curated multiple pricing plans so that you can choose the plan that suits your needs the best.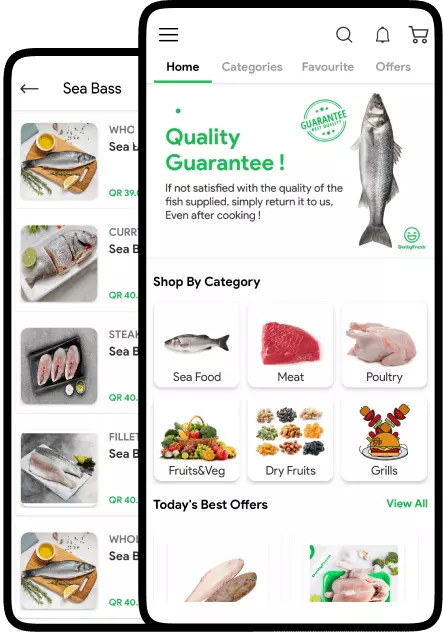 Hassle-free onboarding processes to facilitate quick login to the app
Easy Onboarding
A native app to provide better services to the respective platform
Native app
Products are listed under various categories to enable easy navigation and search
Product Categories
Product navigation made simpler through a search bar on the home page
Product Navigation
Customers can do payments using different modes like debit card, online payments etc,.
Multiple Payment Options
Multiple languages are supported for better communication and interaction
Multilingual Support
view more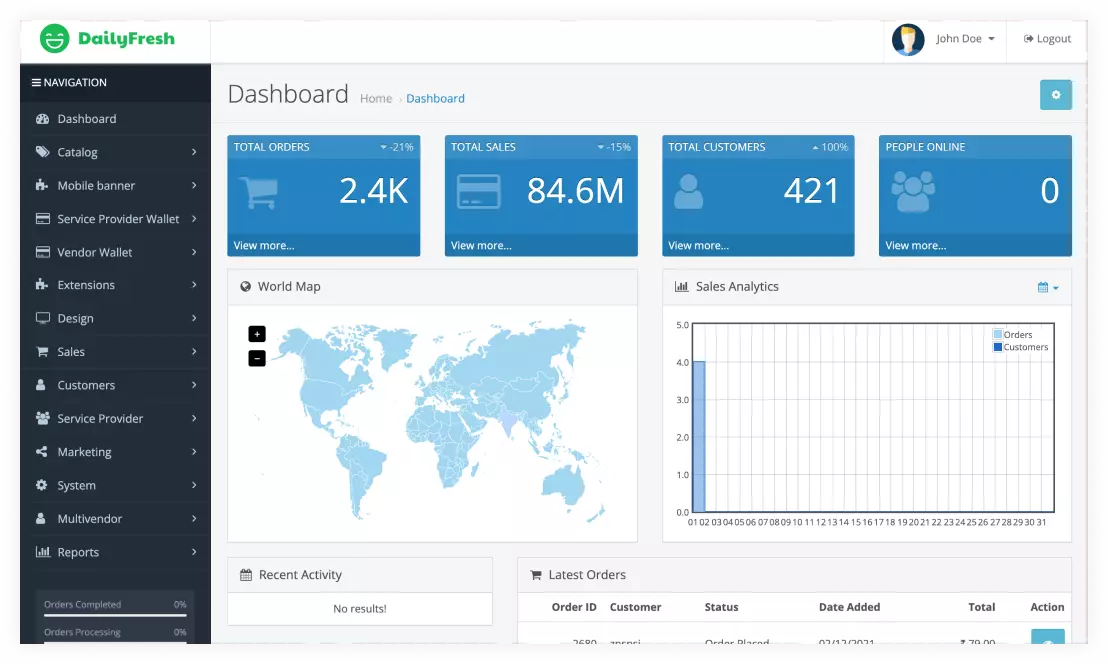 Interactive admin dashboard to facilitate easy functioning of the application
Live dashboard
Admin can manage banners and advertisements which are to be run in the app.
Manage banners & ads
Admin manages the products which are showcased in the app
Product management
Admin can manage the stores which can sell their products in the app
Store management
Managing the employees involved is something the admin can do with this feature
Employee management
Admin can manage the product listing with the help of this feature
Manage product listing
view more
Seller app for the sellers to manage their sales with an easy to handle app
Seller app
Multi vendor inclusion is possible by integrating this feature to the application
Multi vendor inclusion
Wallet integration to the application made possible through this feature
Wallet options
Artificial intelligence can also be integrated to the app to provide advanced user experience
AI integration
Customer services can be added to enhance the user experience
Customer service
Each user will get a personalized dashboard with the help of this feature
Customized user dashboard
view more
Tailor-made E-commerce Applications
Mindster provides seamless mobile solutions for many more industries and we delight our customers to make them come back to us again.
Entrepreneurs
We help the entrepreneurs who want their hand in the e-commerce applications to widen their business territories.
Traditional Businesses
Looking to take your business online? We're just a click away. Mark your online presence and be available to the online geeks, who are the majority now.
Joint Ventures
Planning to take your joint ventures to the next level? E-commerce application is your perfect choice and you're at the right place.
Wish to build your dream app
but confused about the platforms?
Let's Connect
What our clients have to say
We are experts in building company-specific frameworks by leveraging latest technologies.
"Their project management must be greatly applauded"
Igor Kikena
CEO, Friends Indeed

"The quality of their work was superb"
Manila C. Mohan
Editor-In-Chief,
Truecopy Magazine LLP

"We're incredibly pleased with Mindster's work."
Daniel Cohen
Director, National Finance & Exchange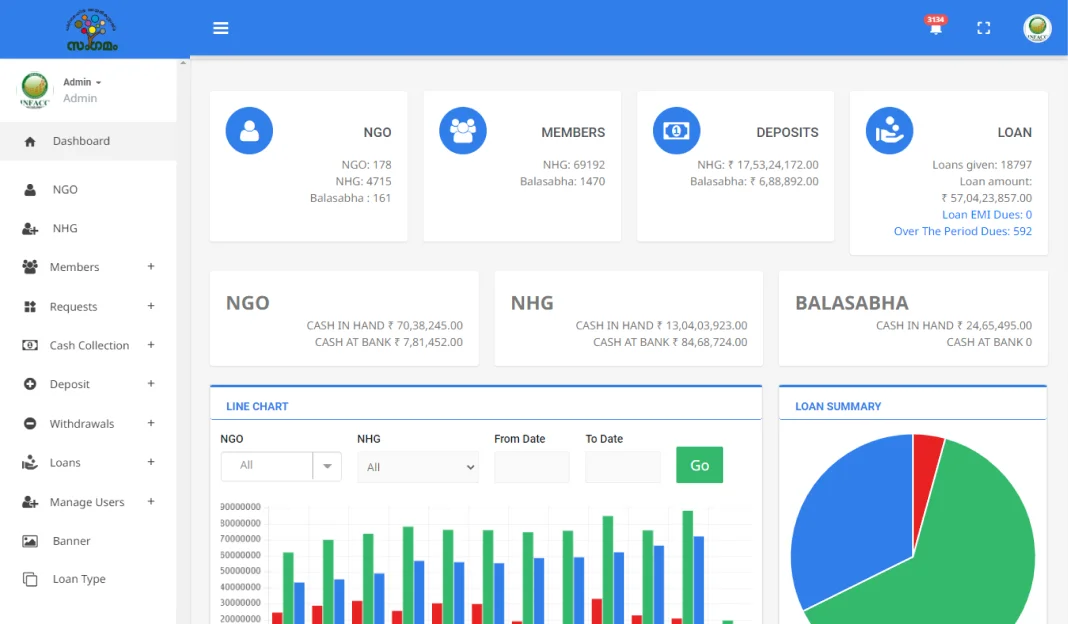 "Whenever we need their support, they're always readily available to help .They're a reliable team."
Salim Shariff
Product Director, Payroll Service Provider

"Our experience with the Mindster UI/UX has been excellent. They have been very professional throughout."
Pradeep Naithodu
Co-Founder & CEO, Tripeers Tech Private Limited

Frequently asked questions (FAQs)
Kerala
SBC Unit 4, 4th Floor Sahya,
Govt. CyberPark GA College P.O, Calicut
Kerala-673014, India
Bangalore
#39, NGEF Lane, 2nd Floor,Suite No.1322
Indiranagar,Bangalore, Karnataka,
India 560 038
Dubai
#310, Al Safa Tower Near Emirates Tower
Metro Station Sheikh Zayed Road
Dubai, UAE
Let's help develop your apps